Over the weekend, I looked around the compound and saw lots of 'used' timber,wire mesh and posts (from a previous fencing project) and other construction material.
I decided to get busy...
The tools...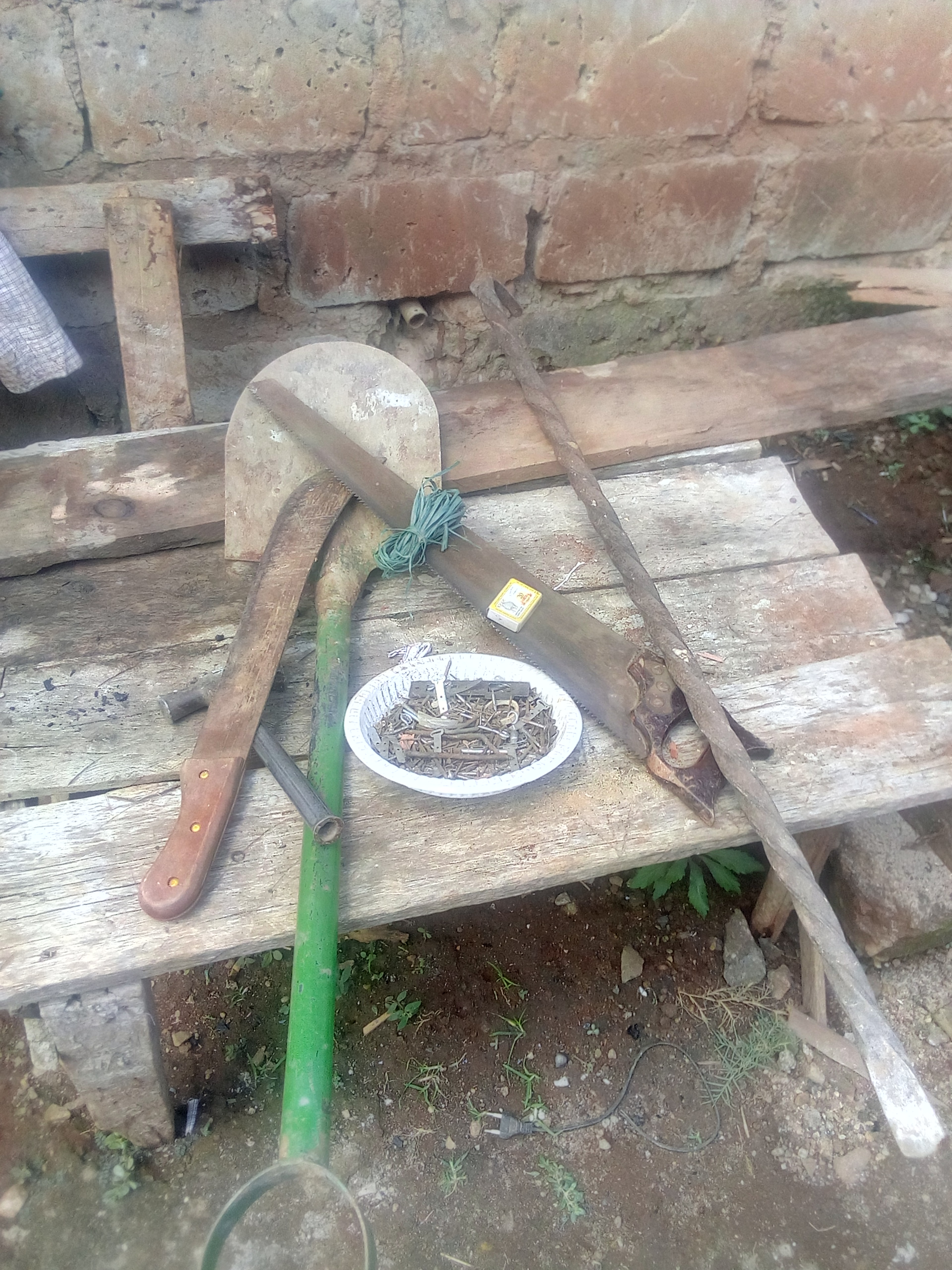 And the finished product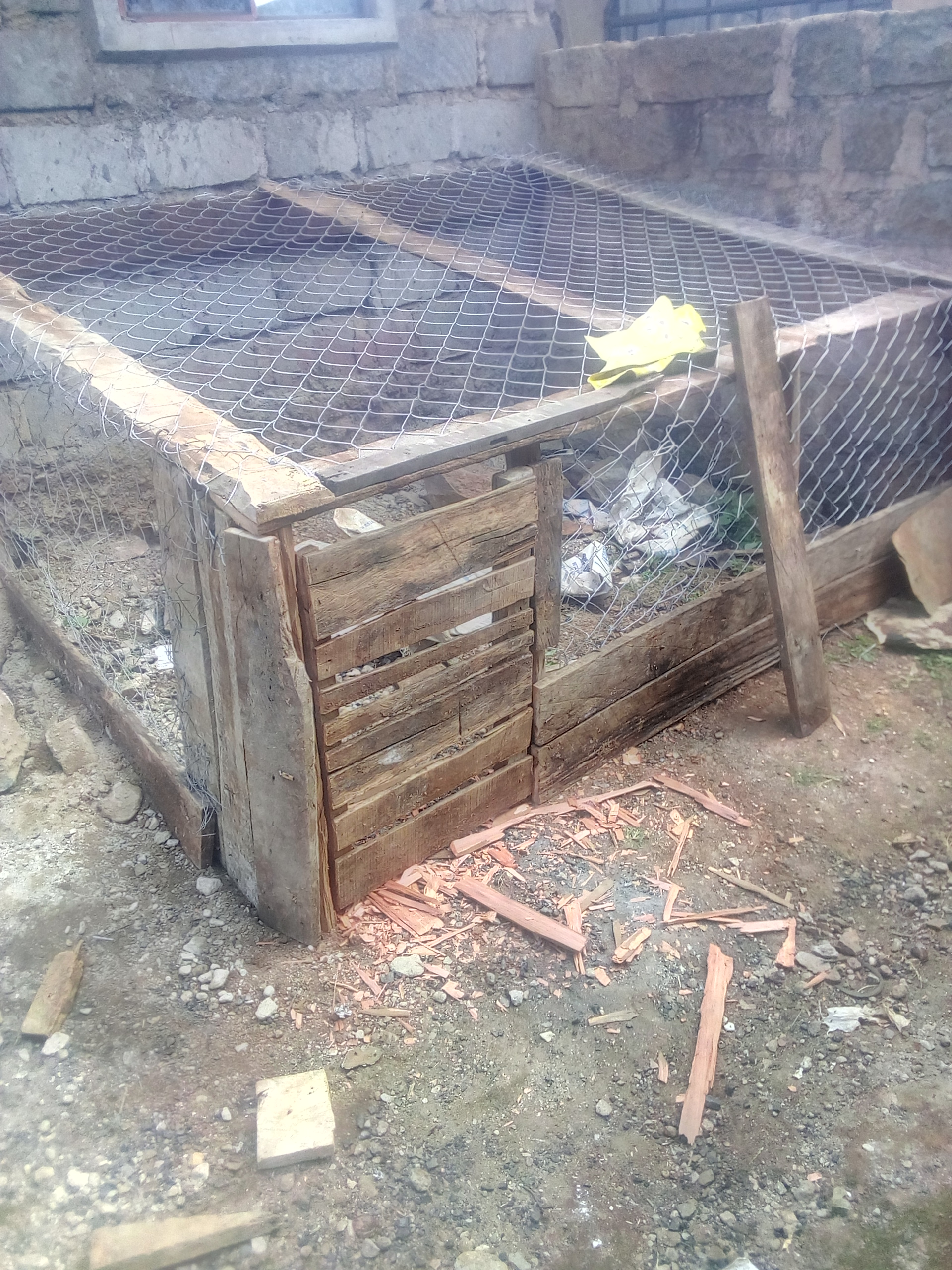 A different angle,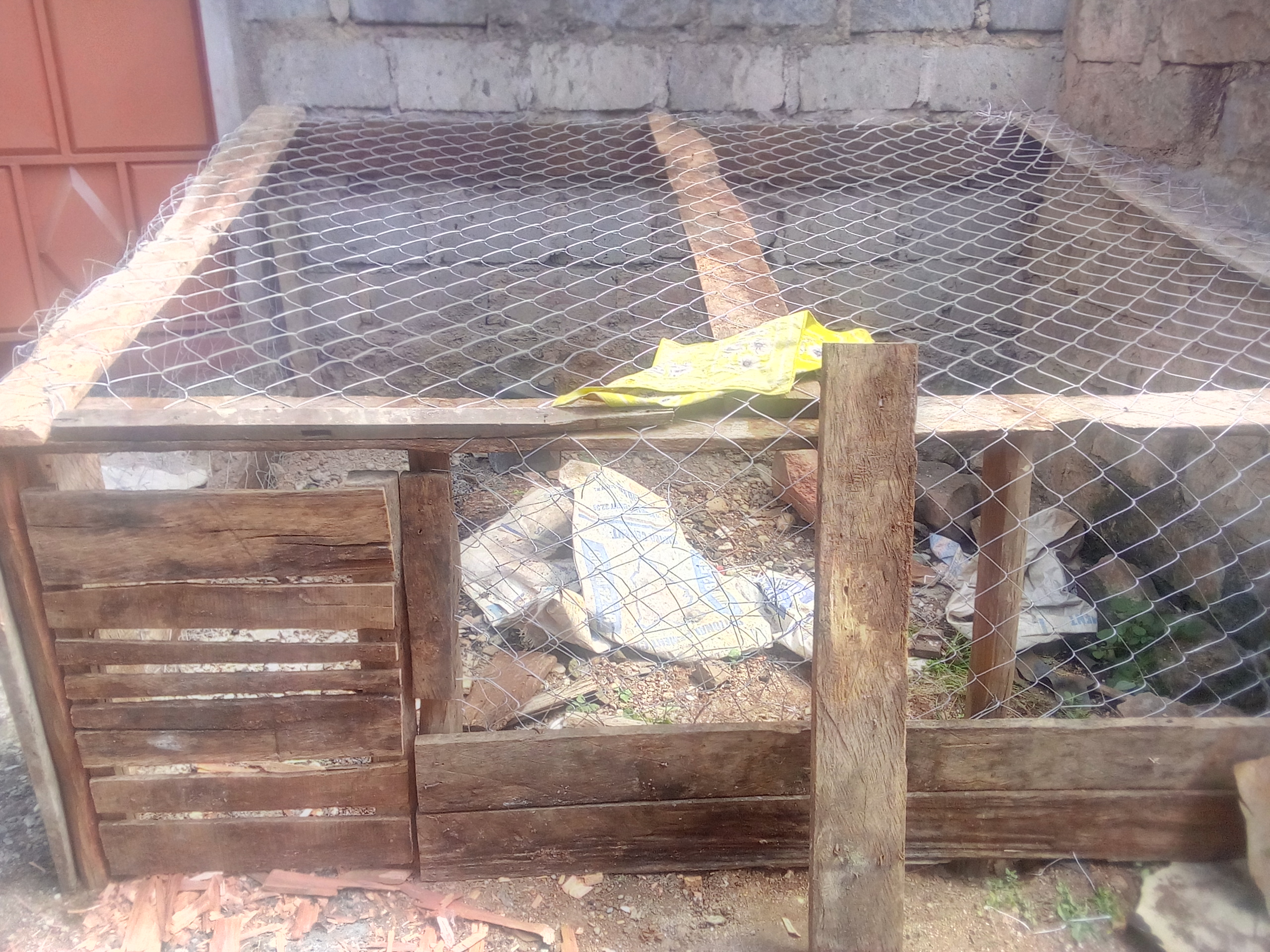 Did that all alone and with knowledge gained when I was taught woodwork by Mr. Ndururi eons ago. When we were taught lessons that last for a lifetime with emphasis on gaining the knowledge for practical utilization.
This background,has put me on a collision course with 'some' people when I am seen not to be encouraging the youngin that I call my son to 'read' to pass his exams so that he can go to a 'good' highschool. Once,I refused to pay for tuition but paid for guitar lessons for the progeny. And to ensure he attended,took him there personally for two weeks. Soon he will accompany me to go laying pipe. He got to be taught life's lessons.
Very good for my mental wellbeing.
PS: One month old chicks already running around the coop.
Last edited: