You surprise me young man. You want to say that all this time you didn't know I deliberately adopt an abrasive style here? All the insults we exchange with my friend

@Aviator

, for example, did it start yesterday?

You see, you used to accommodate my style because it was just old Guka gukaing, but now you have become a fundamentalist little shit

you find them objectionable...
Your abrasive style is welcome. Diversity is strength, right?
However, it has become quite tiring to be honest coz insults require no critical thinking, a quality lacking greatly in the Kenyan society.
It's for the exact same reason that I've told these guys this just now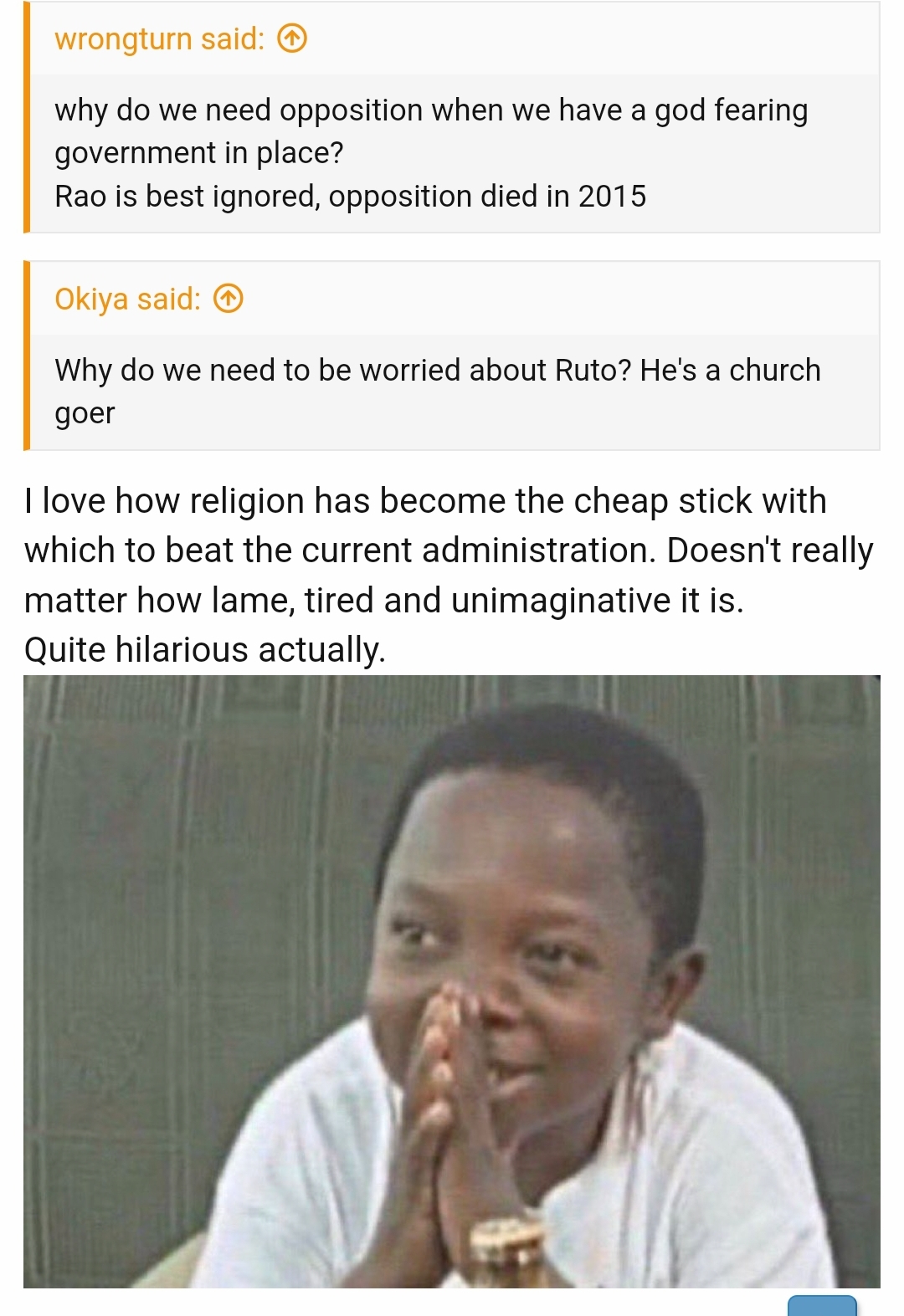 I expect sharp minds like yours to debate clearly with thought provoking views. For instance, tell us how our great ancestors were apes and maybe, some will just believe the theory of evolution.
La sivyo, tutashinda hapa tukipiga kelele kama kuku za kienyeji asubuhi.