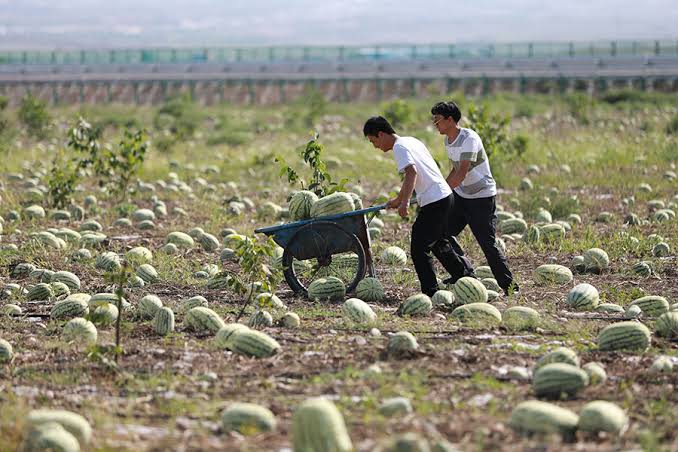 Watching a CGTN Documentary on China's Ningxia Province.
Tengger Desert Solar Park
World's largest photovoltaic plant. It is located in Zhongwei, Ningxia, China near the Gobi. It covers an area of 43 km2. In 2018, it was the solar park with the largest peak power capacity (1,547
MW
). The solar park is equivalent to 3000 soccer fields.
NB; The province is a major producer of watermelons, pear, apple, medlar, yellow wine, golden thread jujube and Milk.