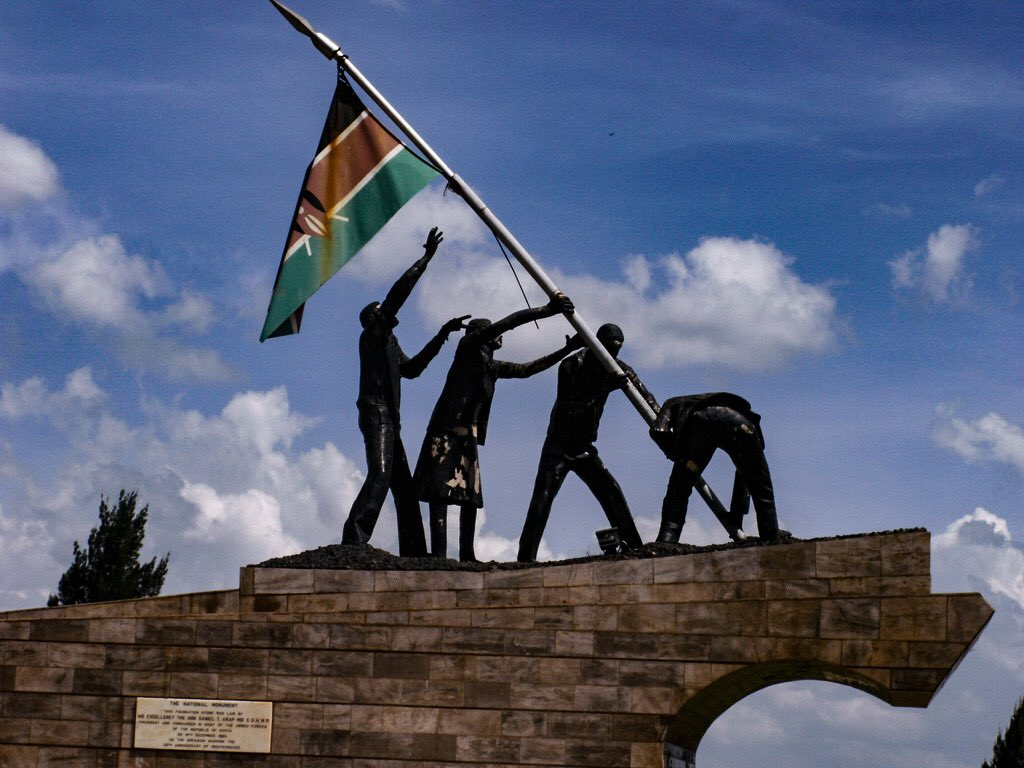 We previously had a national holiday known as Kenyatta Day. Through the new constitution, Kenyans decided "Mashujaa Day" was more appropriate a name to recognize all heroes collectively.
But the day is celebrated on 20th October because it was on that day in 1952 that nationalists led by Mzee Jomo Kenyatta were arrested for "managing Mau Mau".
The irony here is that just two months before his arrest, Mzee had presided over a rally in Kiambu in which leaders denounced the Mau Mau movement.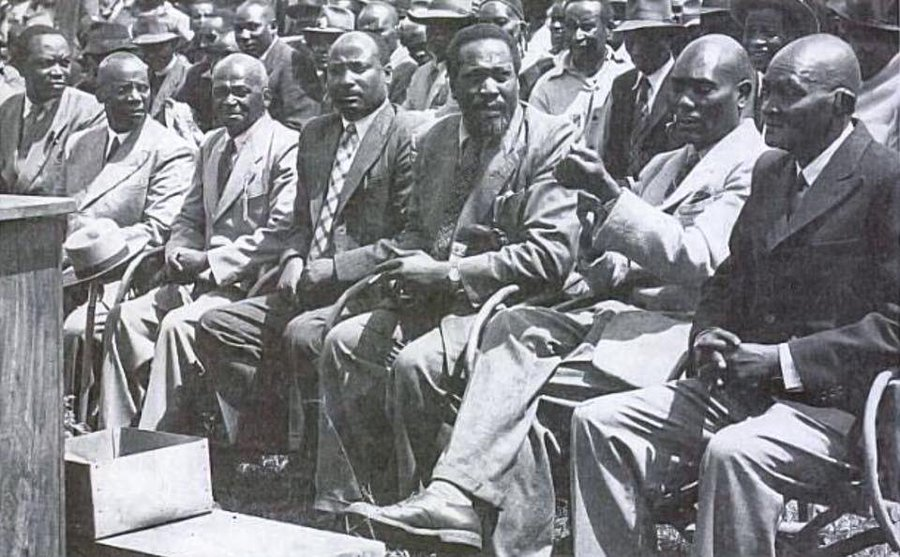 Arrests of nationalist leaders were precipitated by a declaration in October of 1952 of a state of emergency in Kenya by the colonial government.
This followed the killing by unknown men of one of the colonial government's staunchest supporters and local leader, Senior Chief Warûhiû wa Kûng'û (pictured at murder scene).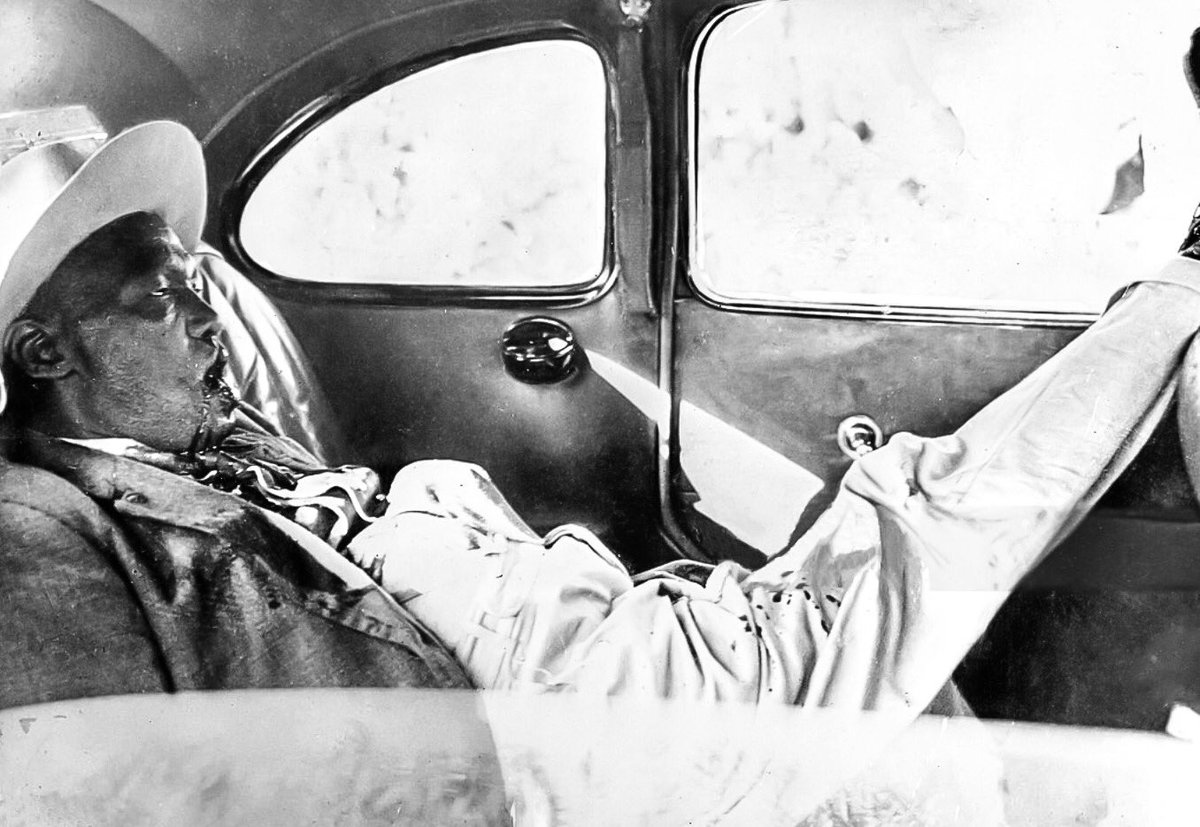 Warûhiû died an extremely powerful and wealthy man.

In irony, his father, Kûng'û, a poor immigrant from Kîgio, Gatanga, Murang'a, was a mûhoi.
A mûhoi (plural - ahoi) was a legal squatter on his landlord's land. For all intents and purposes, a mûhoi in the Agîkûyû community was equivalent to a slave. He lived on his landlord's farm. For his toil, however, he was rewarded with food, and often, a piece of land.
So we had the son of a mûhoi who was administratively in charge of about a third of Kiambu, and whose European bosses were the country's landlords, so to speak.
In his early years, Snr. Chief Warûhiu was raised in Kimathi sub-location of present-day Kiambu.
Thus the sun rose on this Chief's life in Kîmathi, and the sun set on his life when assassins - said to belong to Mau Mau, a movement that was led by a Kîmathi - shot him dead.
To be fair, the jury is still out on who Warûhiû's actual killers were.
At his funeral, the society's high and mighty assembled. There were top colonial leaders led by Governor Baring, just as there were leading lights in the nationalist movement led by Jomo Kenyatta.

At the Kiambu rally two months earlier, in August of 1952, Mzee Kenyatta had shared a podium in Kiambu with Snr. Chief Warûhiû, seen here looking pensive. The leaders were united in condemning Mau Mau activities and oathing ceremonies.

As priests performed final rites at Warûhiû's resting place, Mzee followed proceedings grimly, oblivious of the fact that he would in a few days' time be arrested for being the leader of Warûhiû's killers.

What irony!
I don't know why the colonial government arrested Mzee in Gatûndû, when they could have done so at Warûhiû's graveside.
In any case, on the day of the funeral, the colonial government considered Mzee "leader of
#MauMau
.
Source: HistoryKE